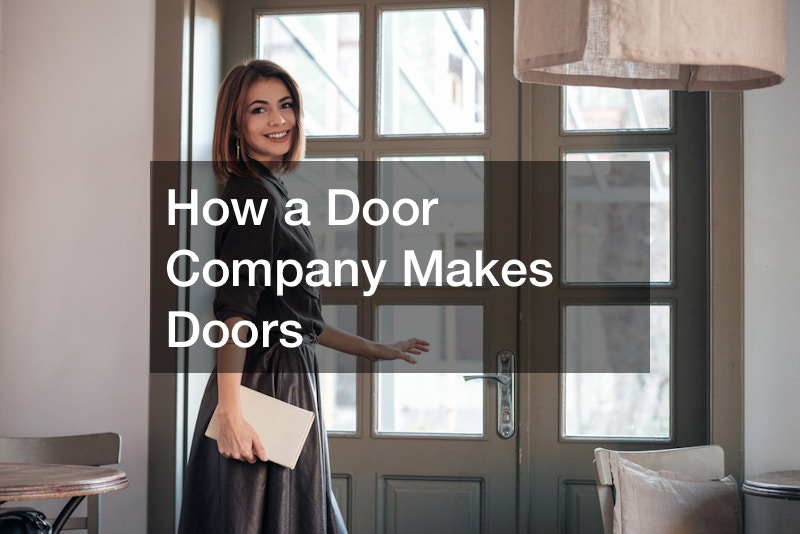 How a Door Company Makes Doors
Molded doors from Reeb Millwork make a perfect addition to any interior space, like living rooms, bedrooms, and large storage areas. Unlike metal or solid wood doors, they are constructed from pressed-together wood products. The Reeb molded doors feature four major components; door skins, cores, stiles, and rails. During the door construction, the workers will route the solid cores on the door design and cut the skin based on the door size.
To prevent damage to the face of the door, they'll place the skins face-to-face in pairs.
The door company then forwards all the components necessary in the construction process to the assembly. In this section, the different parts pass through a glue machine before being arranged on a door skin. They'll then place a matching door skin at the top, completing the unit.
They continuously repeat this process until they have a stack of doors. The door company then moves the stack of assembled doors into a press machine, where they'll sit until the glue dries. Ideally, this process takes between 10 and 24 hours. Next, each door moves through a sizer machine that trims the edges.
The doors will then pass through a priming machine to properly cover the trimmed door sections. Some of the completed doors move to be packaged as bi-fold units. The rest are stacked in a pallet and wrapped, ready for dispatch.