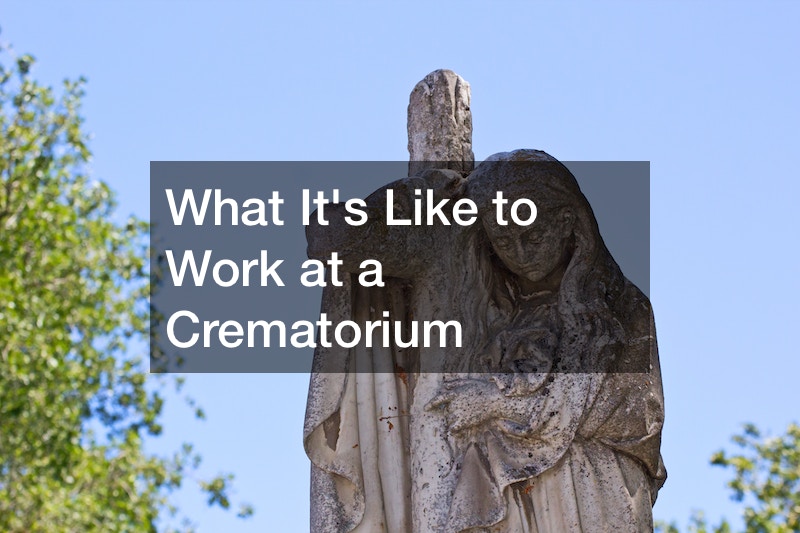 What Its Like to Work at a Crematorium
Working in the cremation industry is a unique career path that appeals to a diverse group of individuals for various reasons. It can be a unique and emotionally challenging experience involving a range of responsibilities and tasks. This article will take a closer look at some of these responsibilities.
Caring for the Deceased: Employees at a crematorium play a crucial role in supporting grieving families during difficult times. They demonstrate empathy and sensitivity, ensuring that families feel supported and comforted throughout the process. They'll go above and beyond to help your family through this difficult process.
Preparing for Cremation: Cremation chamber staff meticulously prepare the deceased for cremation, adhering to strict protocols and safety measures. This involves verifying identification, removing any jewelry or medical devices, and placing the body in the cremation chamber. Beyond the cremation process, staff at a cremation chamber also maintain the facility and equipment, ensuring everything is in proper working order for each service.
Operating the Cremation Process: Operating the cremation chamber requires precision and attention to detail. Crematory technicians ensure that the process is carried out according to legal and ethical guidelines, with respect and dignity. After cremation, employees carefully collect and package the cremains, also known as ashes. They label each container accurately, allowing families to honor their loved one's final wishes for the disposition of their remains.
Working at a crematorium demands compassion, professionalism, and a strong sense of responsibility. Employees are vital in providing closure and peace to grieving families during one of life's most challenging moments. When the unimaginable happens, be sure to reach out to one in your area.
For additional information about what it's like to work at a crematorium, please review the attached video.