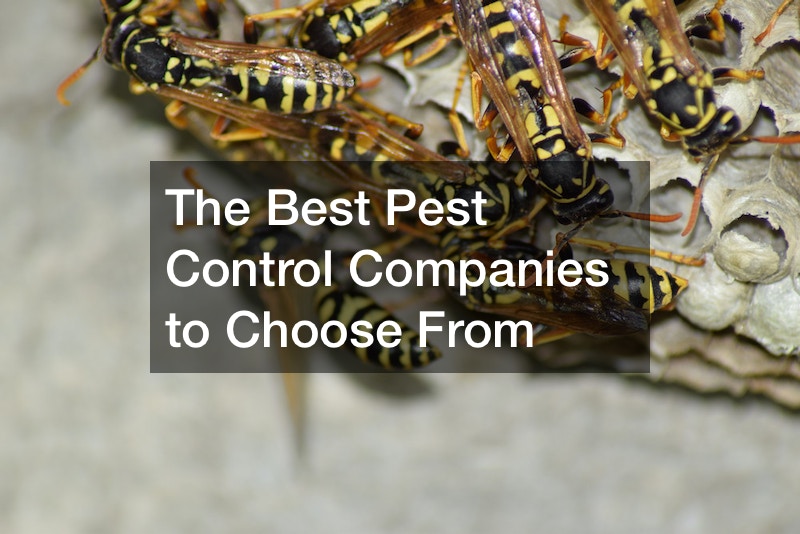 The Best Pest Control Companies to Choose From
According to surveys, at least 84% of Americans have had pest control issues in the past year. However, one can choose from various pest control service providers or companies to deal with pests. But it takes work to get one of the best pest control companies. You will need to conduct intensive research to find the right company.
Fortunately, below are some of the best pest control companies:
ORKIN
The company boasts of over 100 years of experience. Since its establishment in 1904, Orkin has been one of the best pest control companies in the world. Besides, it is one of the largest companies with at least 8000 employees and has 400 locations worldwide. The company provides standard pest control services and various home solutions such as moisture control, lawn treatments, and attic solutions.
TERMINIX
The company was founded in 1926 by E.L. Bruce, who came up with the first termiticide in search of a termite solution. So, this company's name was derived from its ability to "Nix" the termite problem. Terminix provides normal pest control services alongside home solutions for attics, crawl spaces, and yards.
ERLICH
During the 1920s, when there were limited pest control products, Julius Erlich created this company. Erlich is one of the eastern seaboard's best pest control service providers. Besides providing normal pest control services, it offers board management, vegetation control, and bioremediation products.
.