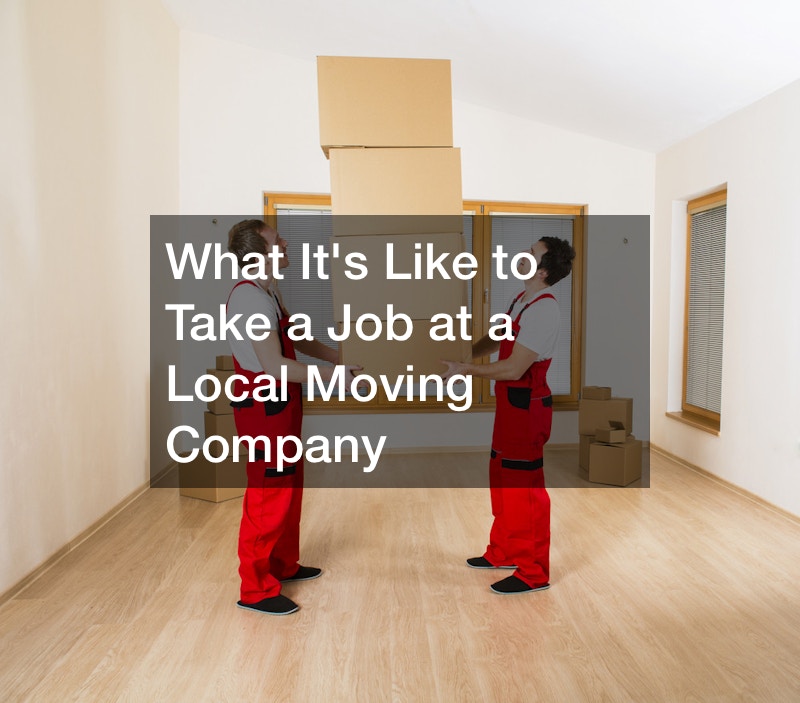 What Its Like to Take a Job at a Local Moving Company
Working at a local moving company can be a rewarding and dynamic experience. Here's a glimpse of what it's like there:
Joining a moving company means embracing physically demanding work. Movers are constantly on their feet, lifting and carrying heavy items, such as furniture and appliances, to and from trucks and residences.
It requires strength, stamina, and proper lifting techniques to avoid injuries.
Moving companies thrive on teamwork and camaraderie. As a new employee, you'll quickly become part of a close-knit team, working together to efficiently load and unload trucks, navigate challenging moving scenarios, and deliver exceptional customer service. This fosters a strong sense of community and support among coworkers.
Customer service is at the core of every successful moving company. As a mover, you'll interact with customers daily, guiding them through the moving process and addressing any concerns or questions they may have. Positive interactions with clients can lead to repeat business and referrals, making customer satisfaction essential.
Moving is time-sensitive, and local moving companies must manage their schedules effectively. Employees must be punctual, follow a strict timeline, and stay organized to ensure moves are completed within the agreed-upon timeframe.
Each move presents challenges, from navigating narrow hallways to finding solutions for large, delicate items. Working at a local moving company will hone your ability to adapt to different situations.

.