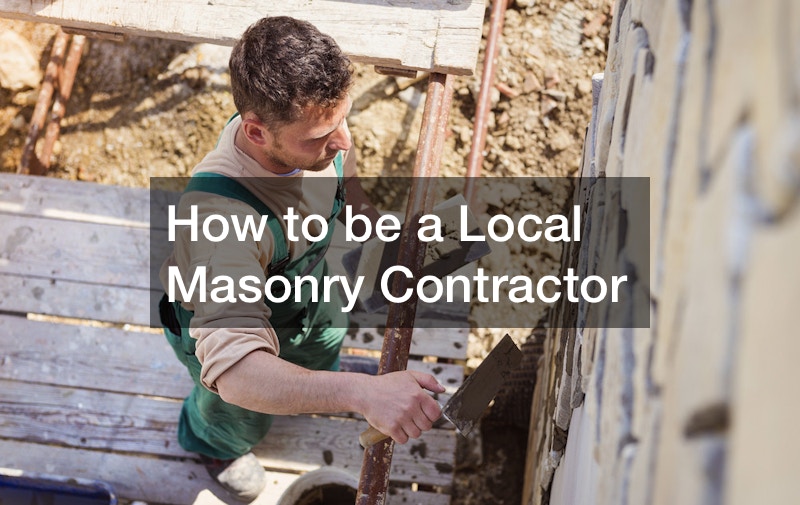 How to be a Local Masonry Contractor
To become a local masonry contractor, the following can help you embark on a successful journey:
Start by learning about masonry through formal education or apprenticeship programs. Acquire hands-on experience by working under experienced masons to learn various techniques and safety practices.
Research the specific requirements for becoming a masonry contractor in your local area. It may include obtaining the necessary certifications and licenses to operate legally.
Understand and follow the local building codes in your area and standard regulations to ensure compliance and provide high-quality workmanship.
Networking is crucial in the construction industry. Connect with other professionals to build relationships and establish a solid reputation. Positive word-of-mouth referrals and testimonials from satisfied clients can help you gain new customers.
As a masonry contractor, having the right tools and equipment is essential for delivering high-quality work. Invest in durable and reliable tools that are suited for various masonry tasks. It will enhance your efficiency and reflect your professionalism with clients.
Develop an efficient marketing strategy to promote your masonry services. Create a professional website, showcase your portfolio, and list your services in local directories. Utilize social media platforms and engage with the community to increase visibility and reach potential clients.
Becoming a local masonry contractor requires technical skills, industry knowledge, and effective marketing. By following these steps and continually honing your craft, you can establish yourself as a reputable and sought-after masonry contractor in your local area.

.