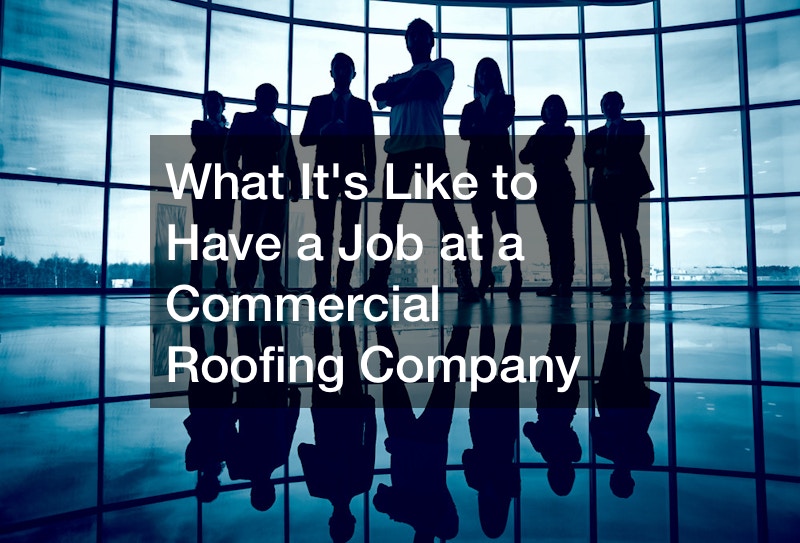 What Its Like to Have a Job at a Commercial Roofing Company
Working at a commercial roofing company provides the opportunity to work on various projects. From shopping centers and office buildings to industrial facilities and hospitals, commercial roofing projects vary in size and complexity. As a roofing professional, you'll be installing, repairing, and maintaining different roofing systems, such as built-up roofing, metal roofing, and single-ply membranes.
Collaboration is essential in the commercial roofing industry. As part of a roofing crew, you'll work closely with your team to complete projects efficiently and to high standards.
From coordinating material deliveries and equipment setup to executing the roofing installation, teamwork is crucial to ensure smooth operations and timely project completion. You'll learn to communicate effectively, problem-solve on the job, and work together to overcome challenges.
Working at a roofing company requires physical stamina and the ability to work at heights. You'll spend time on rooftops, operating equipment, and handling materials. Adhere to safety guidelines to protect yourself and your team.
The commercial roofing industry is ever-evolving, with advancements in roofing materials, techniques, and technologies. Working at a commercial roofing company offers opportunities for continuous learning and professional growth.
You may have the chance to attend training programs, gain certifications, and expand your knowledge of different roofing systems. With experience and expertise, you can progress in your career and potentially move into leadership or management roles.

.