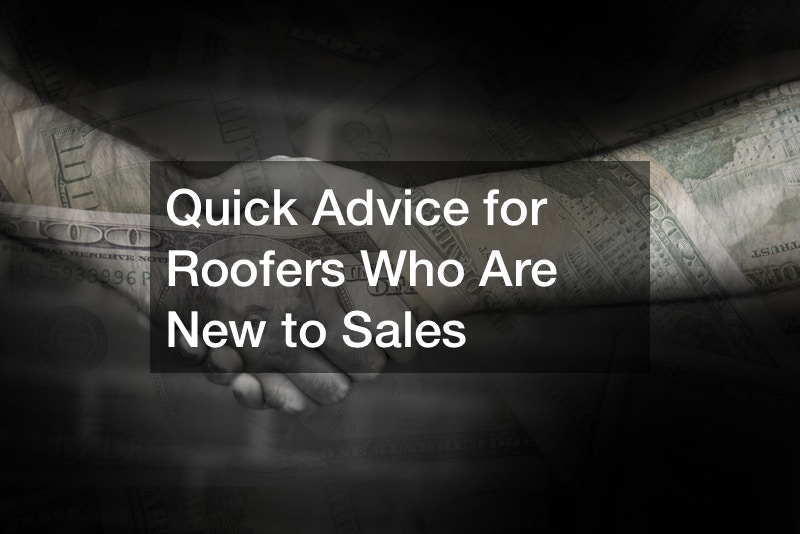 Quick Advice for Roofers Who Are New to Sales
New roofing salespersons may wonder how to get started. This video explains what to do to start right and develop expertise in selling roofing. Most of the advice is applicable to sales of all kinds.
The first piece of advice discussed by the presenter is to focus on getting in front of as many people as possible to sell the product. He says that the first sale requires the most work and, after exhausting all possible avenues, things gradually start to roll along.
He then shares the importance of betting on yourself, which means believing in yourself enough to put your whole focus and energy into the task. Things often don't work out when a person isn't "all in."
The next couple of steps have to do with your knowledge. It's important to study during the hours that you can't sell, and to become a process expert. According to the presenter, process expertise matters much more to potential customers than product expertise.
The presenter then goes on to talk about mastering your own thoughts and emotions, stating that your biggest obstacle is between your ears. Finally, he concludes by presenting a formula for roofing sales success.
.