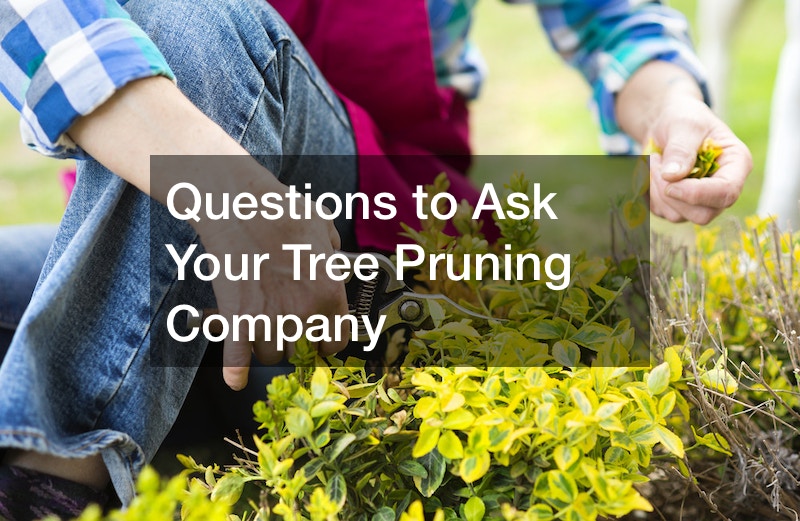 Questions to Ask Your Tree Pruning Company
Hiring a professional tree service company is crucial to ensure the health and aesthetics of your trees. Before hiring a tree pruning service, it's important to ask the right questions to ensure they are knowledgeable, experienced, and reliable.
Are you licensed and insured? It's important to work with a tree pruning company that is properly licensed and insured. This ensures that they have met the necessary qualifications and have the appropriate coverage in case of any accidents or damages during the pruning process.
What pruning techniques do you use? Different tree species and situations require specific pruning techniques. Ask the company about their approach to tree pruning and whether they follow industry standards. A professional tree pruning company should be able to explain the techniques they use and why they are suitable for your trees.
Can you provide references or examples of previous work? Ask for examples of their previous tree pruning work or check references to give you an idea of their expertise and the quality of their services.
Do you have certified arborists on staff? Certified arborists are professionals who have specialized knowledge in tree care and maintenance. Having certified arborists on staff demonstrates the company's commitment to proper tree care practices.
Will you provide a written estimate? Getting a detailed written estimate from the tree pruning service is important before proceeding with the work. The estimate should include a breakdown of the costs.

.