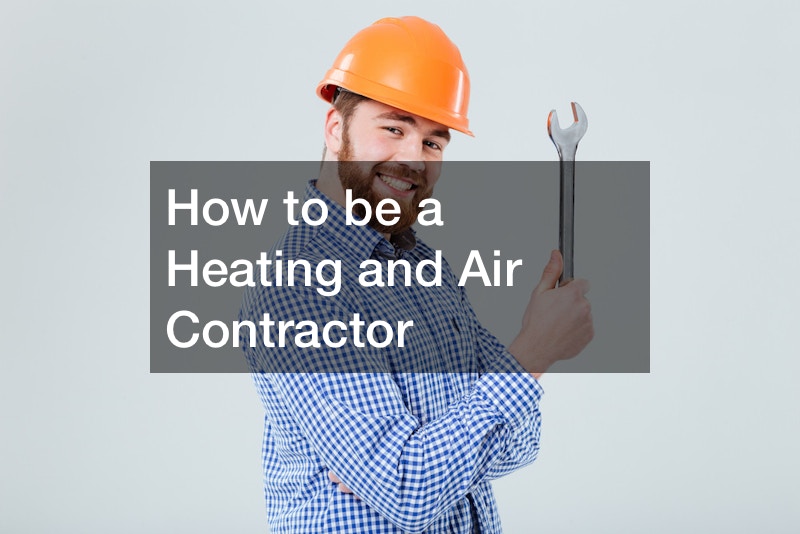 How to be a Heating and Air Contractor
Becoming a heating and air contractor requires a combination of technical skills, industry knowledge, and business acumen.
First, obtain the necessary education and training. Consider enrolling in a heating, ventilation, and air conditioning (HVAC) program at a trade school or community college.
This will provide you with a solid foundation in HVAC systems, equipment, and installation techniques. Additionally, seek out apprenticeship opportunities to gain hands-on experience and learn from seasoned professionals.
Acquire the required certifications and licenses. Most states and local jurisdictions have specific licensing requirements for HVAC contractors. Familiarize yourself with these regulations and complete the necessary examinations to obtain your license.
Develop a strong understanding of HVAC systems, including heating, cooling, ventilation, and air quality control. Stay updated on the latest technologies and energy-efficient practices. This knowledge will allow you to provide informed recommendations to your clients and deliver high-quality services.
Lastly, establish your own heating and air contracting business. Develop a business plan, secure the required permits and insurance, and invest in the necessary tools and equipment. Market your services through various channels, such as online platforms, local advertisements, and word-of-mouth referrals. Provide exceptional customer service, prioritize professionalism, and deliver reliable and efficient HVAC solutions to build a strong reputation in the industry.
Becoming a heating and air contractor is a rewarding career that allows you to work with cutting-edge technology and provide essential services to residential and commercial clients.

.